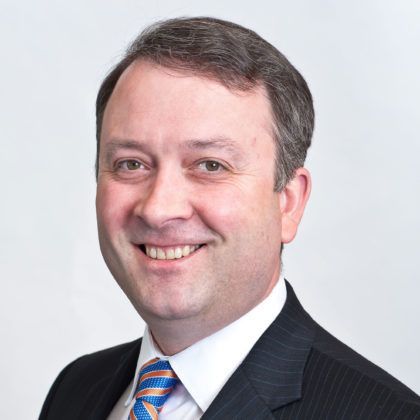 David Crawford
David Crawford is currently an Independent Corporate Director and serves on Boards of Directors in Alberta, Ontario and British Columbia. He is a member of the Institute of Corporate Directors of Canada.
At a professional level David is a Chartered Professional Accountant, an Environmental Professional and a Chartered Director. His business experience includes governance, risk management, sponsorship, event management, business development, accounting and finance in both the not-for-profit and private sectors. His corporate director experience is focused on ESG, or environmental, social and governance practices.
He is a member of Chartered Professional Accountants of Canada's Advisory Board for Sustainable Business. Additionally, David is a member of the Board of Directors of Muscular Dystrophy Canada, the Recycling Council of British Columbia and the World Petroleum Council – Canada.
Between 2013 and 2020 David was the Vice President and Assistant Secretary-Treasurer of the Greater Vancouver Board of Trade. At the Board of Trade David led a team of event professionals who delivered outstanding experiences on a consistent basis. This includes policy-focused forums on energy, technology, the economy, health care, international trade and transportation. Additionally, under David's leadership the Board of Trade hosted many high profile speakers including Former US President Barack Obama, Prime Ministers Stephen Harper and Justin Trudeau, Premiers of Alberta, New Brunswick and British Columbia, Chiefs of the Assembly of First Nations, Former US First Lady Michelle Obama, Former US Secretary of State Hillary Rodham Clinton, Harvard Professor Michael Porter, various Ambassadors and High Commissioners to Canada and many other business, political and community leaders.
Previously, David worked at Grant Thornton LLP as the Director of Finance and Operations between 2011 and 2013 and as a Director in several departments at the 2010 Vancouver Olympic and Paralympic Winter Games between 2007 and 2010.
With more than 15 years of experience in complex event production, David understands the many intricacies of hosting large events. In addition to David's experience at the Board of Trade, his experience includes a variety of operational roles at nine NFL Super Bowls, five US College Football Playoff National Championships, three Winter Olympic Games, combined with volunteer roles at the 2015 FIFA Women's World Cup, 2019 World Junior Hockey Championship and one Pan American Summer Games.