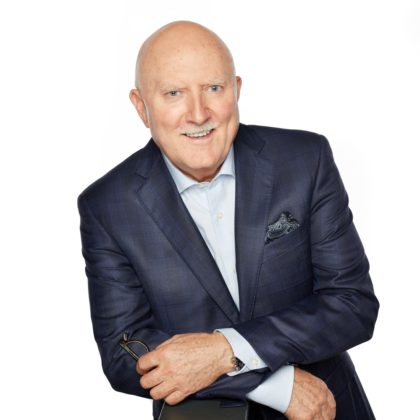 James D. McFarland
Mr. McFarland is a corporate director and energy entrepreneur with more than 47 years of broad operational and senior executive experience in the oil and gas industry in Canada and internationally in both large integrated oil and gas companies and smaller start-up international E&P companies. He has been at the forefront of many unconventional oil and gas developments in his career and has raised significant capital to fund new business. He is a co-founder, current director and retired CEO of Valeura Energy Inc., which has been active in Turkey since 2011 (tight gas). Previously he was a co-founder, director and CEO of Verenex Energy Inc., which was a successful explorer in Libya (light oil) over the 2005 to 2009 period prior to its sale to the Libyan Investment Authority. He has served in other senior executive roles as Managing Director of Southern Pacific Petroleum NL in Australia (shale oil) and President & COO of Husky Oil Limited (heavy oil, offshore and conventional), and held a number of Vice Presidential roles (Oil Sands, Environment and Production Research) in his earlier 23-year career with Imperial Oil Limited in Canada and other ExxonMobil affiliates in the USA and Western Europe.
Mr. McFarland is currently a director of two listed companies Valeura Energy Inc. (TSX/LSE) and MEG Energy Corp. (TSX), and is a long-serving member of the Congress Program Committee of the World Petroleum Council involved in organizing the next Congresses in Houston in December 2020 and Calgary in September 2023. He is a member of the Association of Professional Engineers and Geoscientists of Alberta (Life Member), Society of Petroleum Engineers (Life Member) and Institute of Corporate Directors (Canada) and a past member of the Australian Institute of Corporate Directors. He is also a past director of several public and private entities including Arrow Exploration Corp., Pengrowth Energy Corporation, Verenex Energy Inc., Aventura Energy Inc., Vermilion Energy Trust, Vermilion Resources Ltd., Southern Pacific Petroleum NL, Central Pacific Minerals NL, Exxon Production Research Co. and Syncrude Canada Ltd.
Mr. McFarland received a Bachelor of Science (Honours) in Chemical Engineering from Queen's University at Kingston in 1970, a Master of Science in Petroleum Engineering from the University of Alberta in 1974 and completed the Executive Development Program at Cornell University in 1981.
In 2003 Mr. McFarland was awarded the Australian Centenary Medal for "outstanding service through business and commerce".