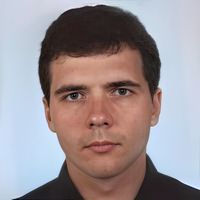 Jan Barbacki
Research Assistant
,
AGH University of Science and Technology, Poland
Poland
Jan Barbacki is a researcher working at the AGH University of Science and Technology in Krakow. He has a degree from AGH UST in Applied Computer Science, and since 2014 he has been employed at the Faculty of Drilling, Oil and Gas, where he works on the use of computer simulations in fluid flow modeling, especially in highly heterogeneous porous media.
His special interest is the use of state-of-the-art machine learning techniques in reservoir engineering, primarily in automatic classification of reservoir rocks, upscaling of complex geological models and construction of predictive proxy models based on artificial neural networks. In addition to technical issues related to the topic of artificial intelligence, he is also a speaker on the philosophical aspects of AI-society relations.