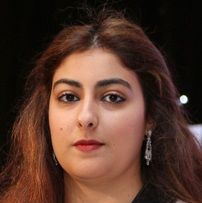 Wasmeya Abdullah Alshammari
Senior Process Engineer
,
Kuwait National Petroleum Company (KNPC), Kuwait
Wasemia Ah-Shammari holds an Engineering degree and Masters degree both in chemical engineering from Engineering and Petroleum University, Kuwait.
She joined KNPC on November-2010 as Process Engineer in Technical services department in charge of Hydrocracker and Hydrogen units. She has wide experience in Technical Services ( Process Engineering) / Projects and have handled various critical Refinery Process units like Hydrocracker, Hydrogen Generation, Hydrogen compression & recovery units
As a key member of Process core team of KNPC Clean Fuel Project, she identified and resolved various critical issues in the project which had a great impact on the safe & successful commissioning of CFP project.
She was the lead from process engineering division in the commissioning cell for Hydrogen Hydrocracker, Crude / Vacuum and sulfur units in Clean Fuels Project and contributed significantly in the successful commissioning of the units.
She is currently Senior Process Engineer for CFP HCR and HPU.