29 Sep 2022
Energi Simulation Centre for Geothermal Systems Research an opportunity during global energy transition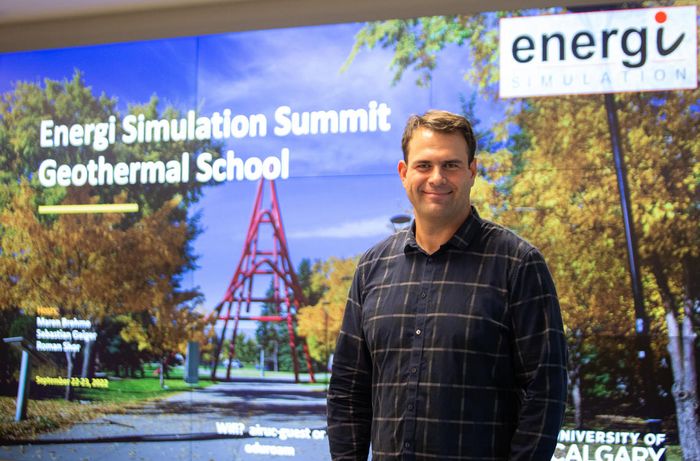 Geothermal energy is a source of clean, reliable and renewable power which can also provide heat for homes and businesses.
Canada is seen as a possible leader in geothermal with enormous resources across the country, yet geothermal still represents just a tiny fraction of the global energy supply.
In hopes of addressing this gap and building a strong research base in the field of subsurface energy flows, the University of Calgary launched the Geothermal Energy Laboratory in 2020.
Researchers have since been connecting with academia, industry and government to realize the potential of the energy source.
Read the full story: https://news.ucalgary.ca/news/new-partnership-builds-success-ucalgarys-geothermal-energy-lab