What happens during step one?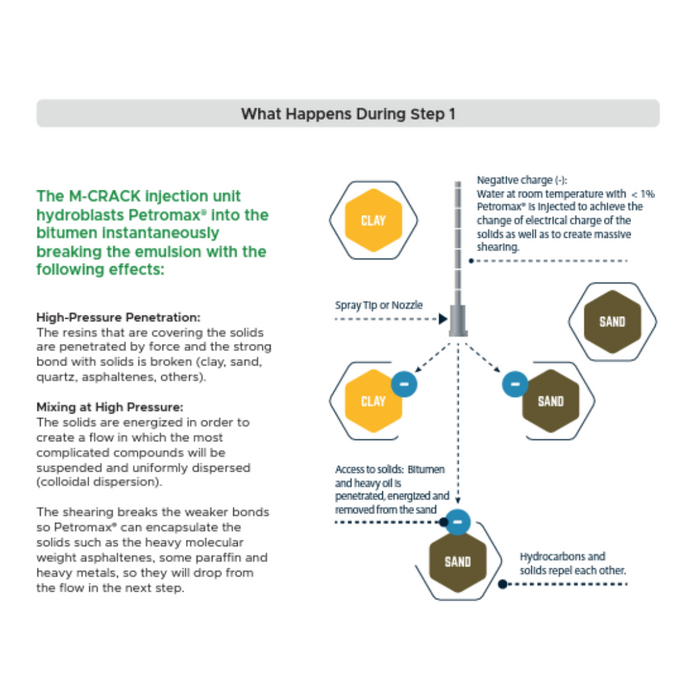 The first step instantaneously breaks the emulsion by changing the bond between the inorganic particles and the hydrocarbons.
Once the electric charge changes to a negative state in the inorganic particles in the injection chamber, the particles and the hydrocarbons instantly repel each other, forming a pumpable slurry.
The pumpable slurry contains no H2S, solids free of oil, and oil free of solids, water, salt and heavy metals suspended in the water phase.