Three Step Process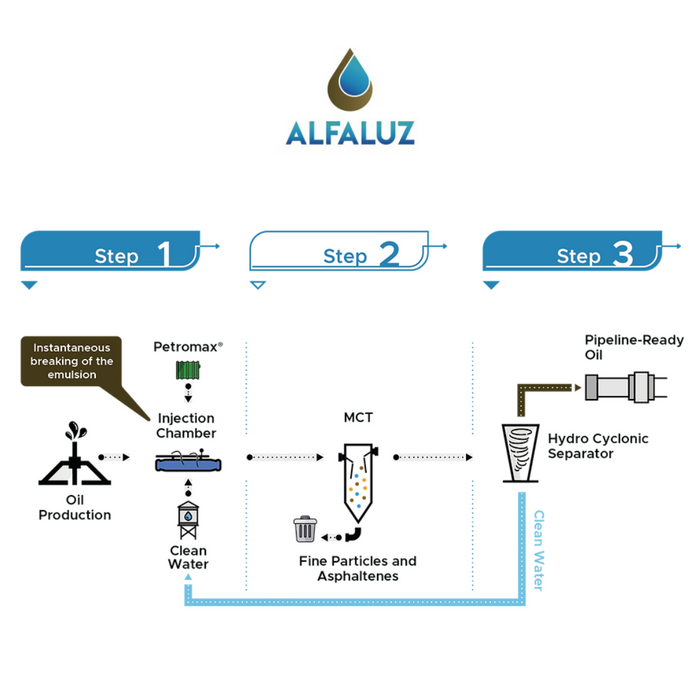 Alfaluz's cost-effective and 100% green M-CRACK system consists of a battery of specially designed equipment combined with Alfaluz's proprietary chemical Petromax®. quickly separates contaminants from heavy oil during the production process without the use of diluents, resulting in increased yield that is pipeline-ready.
The M-CRACK accomplishes this in three steps:
Step one instantaneously breaks the emulsion, eliminates H2S, and temporarily reduces the viscosity and density of heavy oil. By hydro-blasting the heavy oil with a mix of water and Petromax®, no diluents or heat is required.
Step two separates solids, sulfur, asphaltenes, crystalized paraffin, heavy metals and some salts, resulting in a lighter oil with lower viscosity, lower density, and fewer contaminants.
Step three separates the oil from water, resulting in two valuable outputs:
Pipeline-ready commercial oil.

Clean water which can be recirculated within the M-CRACK system, or used as processed water without the need for additional expensive treatments.