29 Jun 2023
Octavio Romero Oropeza inaugurates the XVII edition of the Mexican Oil Congress in Campeche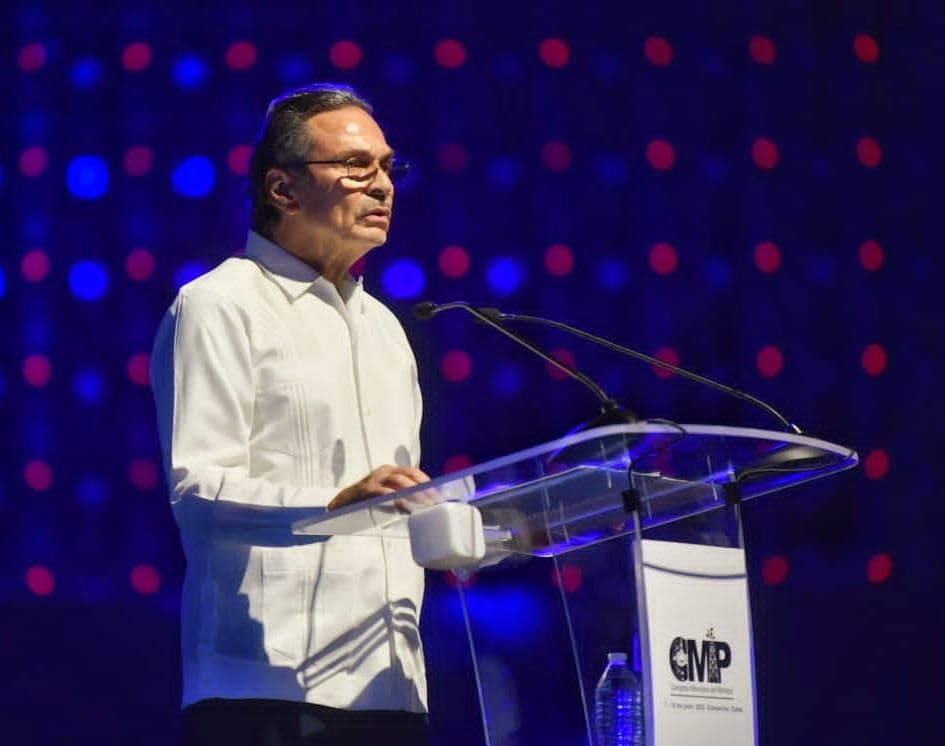 • The CEO stressed that the oil industry is extremely important for Mexico because it is a pillar for the wellbeing of the people
• He stressed that fossil fuels, particularly crude oil and oil-based products, will continue to be a key component of the world's energy industry
• What has been achieved by the Fourth Transformation in Petróleos Mexicanos over more than four years leaves behind the pessimistic and ill-intentioned predictions regarding the institution.
CEO Octavio Romero Oropeza inaugurated the XVII edition of the Mexican Oil Congress (initials in Spanish CMP). Held for the first time in Campeche, with the slogan "Strengthening the oil industry to consolidate the future of Mexico's energy", the PEMEX CEO emphasized during the ceremony that this is the most important event in the field, as it not only allows sharing knowledge and experiences, but is also a good opportunity to take a break to reflect on the present and future of the industry.
During his presentation, the Petróleos Mexicanos CEO shared the positive results achieved because of the instructions issued by Mexican President Andrés Manuel López Obrador, aimed at rescuing oil activity and national energy sovereignty in an integral manner. Among these, Romero Oropeza highlighted that, within the scope of responsibility of Petróleos Mexicanos, the goal is to serve as agents of change and improve all the production indicators of the institution while taking the global energy industry into consideration.
He underscored the fact that, nine years after the 2014 energy reform, it proved to be a failure, but PEMEX continues to be practically the only hydrocarbon producer in the country. He assured that it has been possible to optimize drilling times in newly developed fields, thus reducing costs, advancing production and increasing physical activity.
He added that the goals for 2023, in terms of exploration and production, are to drill approximately one well each day, thus conserving reserves and increasing liquid hydrocarbon production to an average Concerning the crude oil process in the country's six refineries, Octavio Romero stated that the crude oil process has doubled and it is projected that, by the end of 2023, it will amount to 1.6 million barrels per day on average, and that it is expected to reach 1.85 million barrels per day by 2024, when the Dos Bocas Refinery will be operating at its maximum installed capacity. And once the Salina Cruz coker comes into operation, fuel self-sufficiency will practically be achieved.
He stressed that austerity is highly profitable and what the Fourth Transformation has achieved in Petróleos Mexicanos in over four years leaves behind the pessimistic and ill-intentioned predictions of its detractors. He also reiterated that all these achievements are thanks to the workers, as well as to the energy policy applied in PEMEX led by Mexican President Andrés Manuel López Obrador.