03 May 2023
PEMEX records positive operating and financial results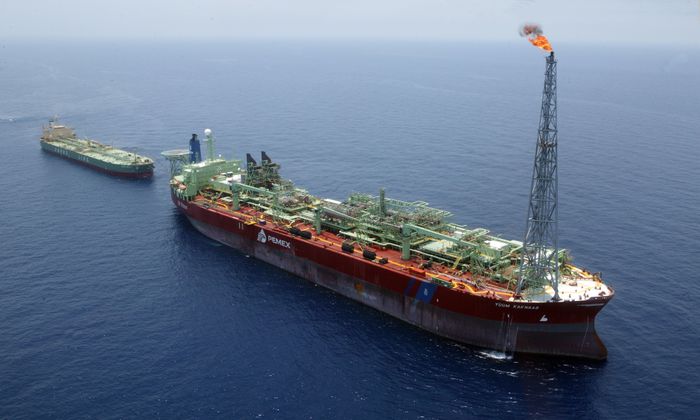 • The audited financial statements of PEMEX at the end of 2022 recorded a yield of $99.998 billion pesos
• From January to March 2023, performance remains positive: crude oil production reached 1.87 million barrels per day and crude oil processing at the SNR averaged 835,000 barrels per day
• With these operating results and a disciplined financial policy, in the first quarter of 2023, a net return of 57 billion pesos was recorded
• A new Sustainability Committee of the Board of Directors of Petróleos Mexicanos has been established, which will strengthen the institution's vision and scope in environmental, social and corporate governance matter
Petróleos Mexicanos (PEMEX) announces that on April 28, 2023, ahead of the deadline established under applicable regulations, it filed its 2022 Annual Report with the Comisión Nacional Bancaria y de Valores (National Banking and Securities Commission) as well as with the Mexican Stock Exchange. In addition, Form 20-F was filed with the Securities and Exchange Commission of the United States of America.
These actions allowed us to honor the commitment to comply fully with the financial regulations that PEMEX is subject to, as well as to reiterate our interest in keeping the investing public informed of the results of this institution's management in a timely manner.
The audited financial statements as of December 31, 2022 report a net return of $99.998 billion pesos, which contrasts positively with the net loss recorded in 2021 of approximately $295 billion pesos. This improvement of approximately $395 billion pesos is a reflection of the company's efforts in discipline and operational excellence, combined with a favorable oil price environment.
During the first quarter of 2023, crude oil production continued with its upward trend, reaching 1.87 million barrels per day, mainly because of the continuity derived from the strategy of exploiting new developments, performing maintenance on mature fields, and implementing operational efficiency practices in the drilling of wells. The contribution of new developments reached 543 thousand barrels per day.
Maintenance work carried out at the six refineries of the National Refining System increased crude oil processing during the period from January to March 2023 to anaverage of 835,000 barrels per day. In addition, the Deer Park refinery processed an additional 264,000 barrels per day, which brings the total crude oil process in Petróleos Mexicanos' assets to 1.1 million barrels per day.
Based on this operating performance, together with an orderly and disciplined financial policy, PEMEX recorded total sales for more than $418 billion pesos, an EBITDA of $118 billion pesos, and a net return of $57 billion pesos.
Responsible debt management is a priority for the current administration. Proof of this is the decrease observed in the quarter for the equivalent of $147.209 billion pesos with respect to that recorded at the end of 2022.
Finally, in order to strengthen the institution's vision and scope in environmental, social and governance (ESG) matters, on March 2nd, the Sustainability Committee of the Board of Directors of Petróleos Mexicanos was established, which will be in charge of proposing guidelines, general policies, as well as recommending standards and best practices in ESG matters. With this initiative, Petróleos Mexicanos reaffirms its commitment to this agenda.
These achievements reflect the sound policies adopted by the current administration to strengthen PEMEX, with the assurance that the results will allow for the increased capture of oil revenues to finance Mexico's development.