Technical Tour Programmes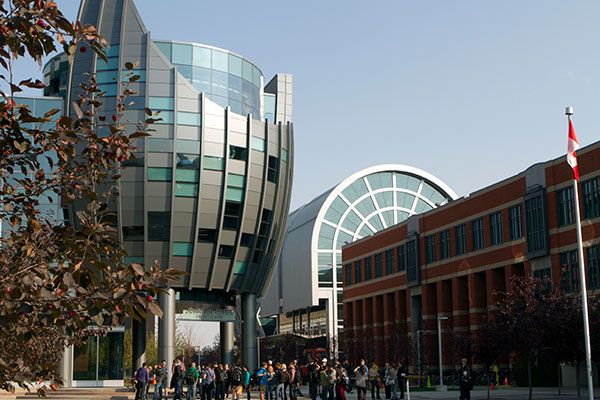 Tour #5
Experience the Future of Energy: An In-depth Tour at Southern Alberta Institute of Technology (SAIT) - MacPhail School of Energy
From Monday to Thursday at 1:15 to 3:35 pm and 2:45 to 5:05 pm - Approximately 2 hours
Approximate Cost: No Cost – Sponsored by SAIT
Approximately 30 delegates for each tour
Transport to and from downtown Calgary to SAIT
Total time 2 hours including transportation
Cenovus Energy Centre
The only power engineering training facility to feed a main campus power plant. Four levels are each home to a different leading-edge lab, designed in concert with industry to ensure it could evolve alongside advances in technology and energy sector requirements. The tour will give you a close up look at training equipment and techniques, including 40,000 sq. ft. of boilers, turbines and auxiliary equipment.

While touring the Centre, you will visit a:
• High-Pressure Steam Lab
• Water Treatment Lab
• Natural Gas, Internal Combustion Engine, and Air Compression Lab
• Heating and Cooling Lab, Amine Absorption

Endress + Hauser Flow Lab
Used by Instrumentation Eng. Technology. This lab teaches students how to control common process variables and multiple control loops such as cascade, override and multivariable control loops. More advanced control strategies using ratio and feedforward control techniques are introduced. Control schemes are applied to the control of compressors, boilers and distillation columns.


Tarpon Energy Services Virtual Reality Lab
The Tarpon Energy Services Virtual Reality Lab stands as a technological marvel within the Integrated Water Management and Environmental Technology program. This cutting-edge lab is furnished with high-end computing systems, further elevated by virtual and augmented reality headsets. On your tour, you'll get a glimpse of innovative data visualizations that represent water data for the modern era.

Rance Fisher Wellsite Production Education Centre
Used by students from several MacPhail School of Energy programs and many domestic and international industry clients, the Rance Fisher Wellsite Production Centre boasts an entirely functional oil battery and gas plant simulation with some exciting possibilities for the future.
Links:
SAIT Lab Tours Schedules Click HERE
Note: Registration for Technical tours has to be done on the same step as registering as a delegate. Click the button below to register as a delegate.